Using the simple
100 CALORIE

counting system
Anson Williams • Bob Warden • Mona Dolgov
150 of America's favorite comfort foods
The Perfect Portion cookbook has everything from French Toast to Lasagna and Apple Turnovers, all with easy, perfect portion control, using our SIMPLE 100 Calorie Counting System. Now, without worry or guilt, we can all eat perfect portions of the foods we love and never overeat! Bon apétit!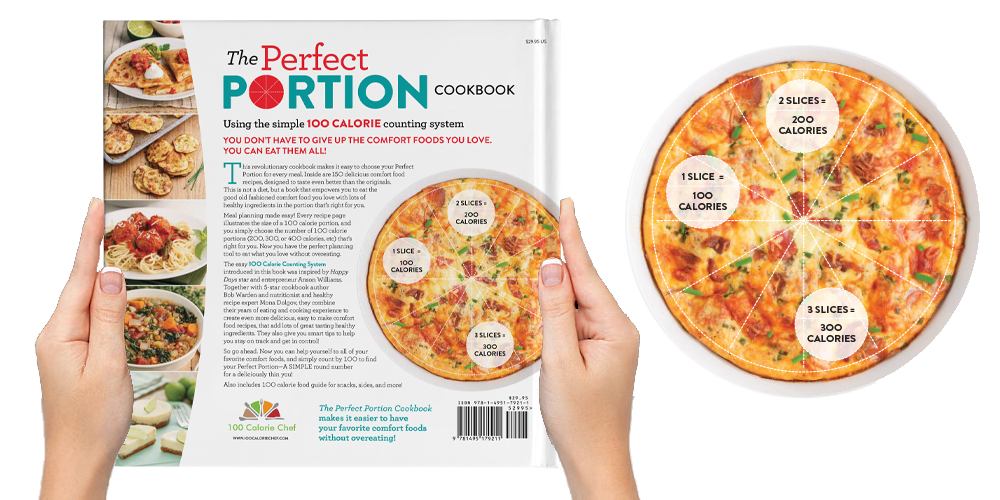 Creating the Perfect Portion recipes… Simple 100 calorie portions with YOU in Mind!
Our primary goal in writing this book was to highlight the importance of something that few other cookbooks are putting enough
focus on…portion size. While the 100 Calorie Counting System is clearly about "counting calories" in name, it is also a teaching tool to help you better understand realistic portion sizes and the calories within them.

Counting Calories was never easier!