Home-Style Mashed Potatoes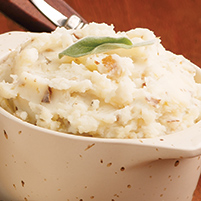 Recipe type:
Holiday Favorites
Makes:
8 side dish portions
3 pounds Yukon Gold potatoes
1 ½ teaspoons salt, divided
½ cup sour cream
¼ cup butter
½ teaspoon onion powder
¼ teaspoon garlic powder
¼ teaspoon pepper
2 tablespoons chopped chives
Chop potatoes (with skin, unless undesired) into 1-inch pieces, and add to a large pot.
Add 1 teaspoon of the salt to the pot, and fill with enough water to cover potatoes.
Place over high heat, and bring to a boil. Cover, and cook for 15–18 minutes, or until potatoes are fork-tender. Drain well, and return the potatoes to the pot.
Add sour cream, butter, onion powder, garlic powder, pepper, and the remaining ½ teaspoon of salt to the potatoes, and mash with a potato masher, just until mostly smooth.
If potatoes have cooled, place the pot over medium-low heat and cook, stirring occasionally, just until hot. Stir in chopped chives before serving.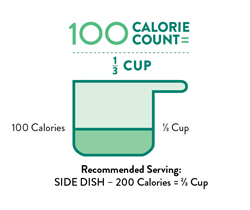 Serving size:
⅔ cup
Calories:
200
Recipe by
The Perfect Portion
at https://theperfectportion.com/2015/11/home-style-mashed-potatoes/