Baked Fish Packets with Dill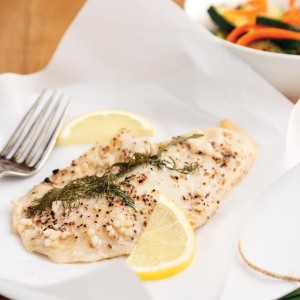 Author:
The Perfect Portion
Recipe type:
Everyday Meals
Makes:
4 Lunch or Dinner portions
4 (4-ounce) tilapia fillets
Juice of ½ lemon
2 tablespoons butter, divided
2 teaspoons minced garlic, divided
Salt and pepper
4 sprigs fresh dill
Preheat oven to 400°F, and lay out 4 large squares of parchment paper.
Place a tilapia fillet in the center of each square of paper, and then squeeze fresh lemon juice over the top.
Top each fillet with ½ tablespoon butter, and then sprinkle each with ½ teaspoon of minced garlic.
Lightly season each fillet with salt and pepper, and then top with a full sprig of dill.
Fold the sides of the paper up and over the fish, and then fold the edges over each other to fully seal. Place on a sheet pan, seam-side down.
Bake for 15 minutes, and let rest for 3 minutes before serving.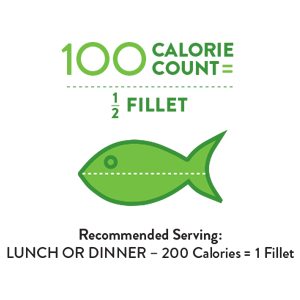 HELPFUL TIP: You can also make this in aluminum foil rather than parchment paper. It is far easier to seal the packets this way.
Serving size:
½ fillet
Calories:
100
Recipe by
The Perfect Portion
at https://theperfectportion.com/2016/01/baked-fish-packets-with-dill/