Peanut Butter Truffles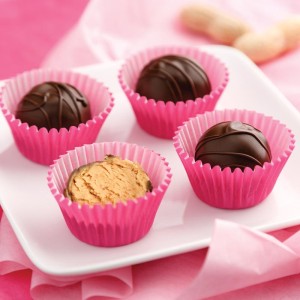 Author:
The Perfect Portion
½ cup creamy natural peanut butter
2 tablespoons butter, softened
¼ teaspoon vanilla extract
⅛ teaspoon salt
¾ cup confectioners' sugar
1 cup semisweet chocolate chips
Line a baking sheet with parchment paper.
In a mixing bowl, mix the peanut butter, butter, vanilla extract, and salt until smooth and combined. Fold in the confectioners' sugar to form a peanut butter dough.
Roll the peanut butter dough into 24 equal balls (using about 1 ½ teaspoons of dough each), and place onto the prepared baking sheet. Cover, and refrigerate for 30 minutes.
Create a double boiler by placing a stainless steel or tempered glass bowl over a pot of simmering water.
Add the chocolate chips to the bowl of the double boiler, and heat, stirring frequently, until the chocolate is melted and smooth. Remove from heat.
Using a fork, place one of the chilled peanut butter balls in the melted chocolate, and roll until fully coated. Gently lift the truffle out of the chocolate, and tap the bowl to remove any excess coating. Transfer back to the sheet pan.
Repeat this process until all 24 truffles are coated. Cover, and refrigerate for 2 hours before serving.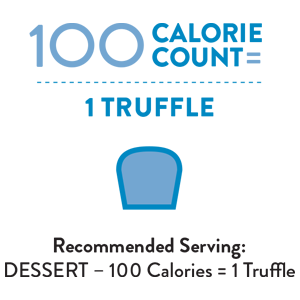 Serving size:
1 truffle
Calories:
100