We gave classic vanilla ice cream a slim-down and a huge boost of flavor. We add a small amount of cornstarch to the ice cream base for ultra creamy texture without the use of heavy cream, and we add both vanilla extract and a freshly scraped vanilla bean for a winning punch of flavor. Divine! Please note that a 1½-quart (or larger) ice cream maker is required for this recipe.

Vanilla Bean Ice Cream
Author:
The Perfect Portion
Makes:
1 quart ice cream or 12 servings
Ingredients
2 ¼ cups 2% milk
¾ cup half-and-half
¾ cup sugar
1 tablespoon cornstarch
⅛ teaspoon salt
2 large egg yolks, beaten
1 teaspoon vanilla extract
Seeds scraped from 1 vanilla bean
Directions
Add the milk, half-and-half, sugar, cornstarch, and salt to a sauce pot over medium heat.
Cook the ice cream base, whisking constantly, for 10 minutes, or until slightly thickened. Remove from heat.
In a mixing bowl, quickly whisk 1 large ladle of the hot ice cream base into the beaten egg yolks, whisking until smooth and combined.
Whisk the egg yolk mixture into the pot with the remainder of the ice cream base.
Add the vanilla extract and vanilla bean seeds to the ice cream base, and stir until the seeds are incorporated throughout. Let cool to room temperature before refrigerating until ice cold, at least 8 hours.
Churn the ice cream base, and chill according to the manufacturer's instructions for your brand of ice cream maker.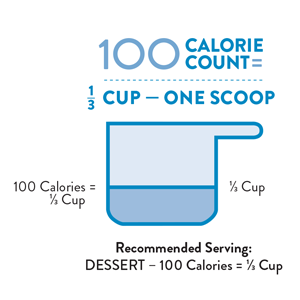 Serving size:
⅓ cup
Calories:
100